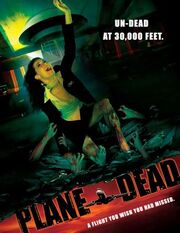 On a flight from Los Angeles to Paris, a mad scientist on the run from the CIA is transporting a coffin containing the body of a colleague infected with a genetically modified virus. While the 747 crosses a violent thunderstorm, the instability of the aircraft allows the corpse to get out of its container. The flesh-eating zombie quickly starts to spread the virus, infecting many of the passengers which now will have to fight for their lives stranded in the air with no way out... &nbsp
Ad blocker interference detected!
Wikia is a free-to-use site that makes money from advertising. We have a modified experience for viewers using ad blockers

Wikia is not accessible if you've made further modifications. Remove the custom ad blocker rule(s) and the page will load as expected.